Conveyancing in Chandlers Ford
Located in the borough of Eastleigh, Chalders Ford is a largely residential area and civil parish, with a population of around 21,436.
David Ebert can help you on your hunt for a conveyancing solicitor in Chalders Ford. As a firm we are committed to providing our clients with outstanding service. Our solicitors handle matters in both residential conveyancing and commercial property.
Why Choose Us as your Conveyancing solicitors in Chandlers Ford
David Ebert are renowned for their excellence in property conveyancing. Our firm is widely recognised as quality assured conveyancing leaders, with over 35 years of experience in legal practices.
Whether you are buying, selling, re-mortgaging, entering shared ownership or a first-time buyer our specialist solicitors can help you. Our clients in Chalders Ford can be assured that they will receive high-quality advice. As a firm we pride ourselves on being one of the highest reviewed solicitors' in Hampshire.
Once you choose us as your residential conveyancer, a specialist from our team of hand-picked solicitors will be appointed to serve you, spending time to get to know you and fully understand your wants and needs.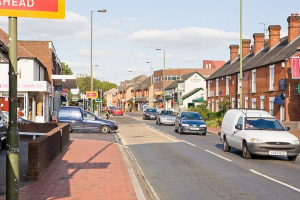 Why You don't need a Property Solicitor in Chandlers Ford
Cyber connectivity has massively simplified the way in which you can comminicate with your solicitor, with direct access to applications like emails, telephone and postage services, your solicitor can be based miles away from chandlers Ford and successfully help you with your transaction.
Conveyancing Fees in chandlers Ford
If you choose David Ebert for conveyancing transactions, you will receive competitive, transparent fixed fees. If your situation remains the same, the fee that you were quoted for will be the fee that you are charged.
As well as ensuring that our clients face no hidden costs when transacting with us, we also make sure that our clients are covered by a no move no fee agreement. Given that 1 in 3 property transactions fall through before the stage of completion, this is somewhat of a necessity.
If you are on the hunt for a mortgage in Chanlders Ford, it is vital that you know before you start the mortgage application that your solicitor is on the panel for the mortgage lender you choose, if you fail to do so the process can be delayed significantly. Our clients in chandlers Ford can rest assured that we are approved on all mortgage lenders within the UK.
One stop shop for moving home in chandlers Ford
David Ebert is an all-inclusive law firm. We don't stop at just providing legal services, we go that extra mile to ensure our clients have a smooth conveyancing process. Our firm operate a network of practical surveyors who will help streamline your conveyancing process, providing you with help on souring removal firms, surveyors, mortgages and update wills with new property details, saving you time, money, and effort.
Our Search Fees in chandlers Ford
David Ebert offer competitive transparent fees. We only use reports that provide us with a detailed analysis of chandlers Ford, allowing you to feel confident in your transaction. We will also highlight any potential issues, such as the restrictions on the property.
We have dealt with Diane Palfrey for 10 years now. And she has never let us down. She always has the time to call us back within a few minutes of leaving her a message and always keeps us update. Me and Charlene would like to say a big THANK YOU.You are an asset to David Ebert! Ash & Charlene.
Used David Ebert for a recent matter and was pleased with the service. Staff were friendly and very helpful. Will definitely instruct them again in future.
Have used this company for many years- greatly trusted local firm. Always there when you need them!

We start you off with a dedicated case handler.

The recognised quality mark for Conveyancing.

We offer a fixed price for your conveyancing service.

Working with 98% of mortgage lenders in the UK.

We are regulated by the highest body, the SRA.