Introduction to TottonTotton and Eling is a town and civil parish in Hampshire England. It has population of approximately 29,000. Its neighbouring towns and villages include, candam, ower and Ashurst.
If you are looking for a conveyancing solicitor in Totton, we can assist you. Our solicitors are well versed in all property relating matters and handle matters in both residential conveyancing and commercial property.
Why Choose Us as your Conveyancing solicitors in Totton
If you are in need of pragmatic, bespoke advice from solicitors who are approachable and understanding, we can help you.
Whether you are buying, selling, re-mortgaging, entering shared ownership or a first-time buyer, our panel of hand-picked solicitors will guide you every step of the way. We have 35 years of experience within the property sector. Our continuous presence in Hampshire has enabled us to build secure and long-lasting relationships with developers and local authorities allowing for a smooth and easy conveyancing procedure from start to finish.
At David Ebert, we reject the "one-size-fits-all" approach, instead we provide a one-to-one tailored approach, ensuring we meet your individual needs. A specialist from our team of experienced lawyers will be appointed to serve you, they will spend time with you to fully understand your needs and will be committed to achieving your objectives.
If you need legal advice in Hampshire, call us today on 023 8047 7625
or email us: info@davidebert.co.uk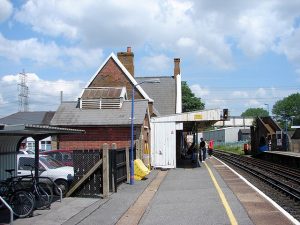 Why You don't need a Property Solicitor in Totton
You no longer have to narrow your search for the perfect conveyancing solicitor. The advancement of modern technology has paved the way for a more convenient way of conveyancing. All enquiries can be successfully handled remotely, through email, telephone and postage.
Conveyancing Fees in Totton
When using David Ebert for conveyancing transactions you can be confident in knowing that all our fees are transparent; as long as the situation remains the same the fee you are quoted is the fee you will be charged.
Our clients are covered by a no move no fee agreement, put simply, this means that if your sale or purchase of your property fails, you will not be obliged to pay any conveyancing fees.
All of solicitors are also SRA regulated so our clients in Totton can be confident in knowing they will be receiving high-quality service at all times. If you are purchasing a property in Totton, it is important that your solicitor is approved by your mortgage lender, our clients in Totton can be assured that David Ebert is on the panel for all mortgage lenders in the UK.
One stop shop for moving home in Totton
As well as priding ourselves our legal experience and expertise, we also pride ourselves in being an All-inclusive firm. David Ebert operates a network of practical surveyors who can help you in your attainment for property solicitors, removal firms and mortgages. We will also update wills with new property details, helping make the conveyancing process as easy and smooth as possible.
Our Search Fees in Totton
At David Ebert, all of the quotes we provide are competitive and transparent. As a firm we use an excellent, trusted national provider, meaning that you will definitely receive products that are insured and that protect your interests. We also only use reports that provide us with a detailed analysis of Totton, ensuring that we obtain the best possible results for our clients.
We have dealt with Diane Palfrey for 10 years now. And she has never let us down. She always has the time to call us back within a few minutes of leaving her a message and always keeps us update. Me and Charlene would like to say a big THANK YOU.You are an asset to David Ebert! Ash & Charlene.
Used David Ebert for a recent matter and was pleased with the service. Staff were friendly and very helpful. Will definitely instruct them again in future.
Have used this company for many years- greatly trusted local firm. Always there when you need them!

We start you off with a dedicated case handler.

The recognised quality mark for Conveyancing.

We offer a fixed price for your conveyancing service.

Working with 98% of mortgage lenders in the UK.

We are regulated by the highest body, the SRA.