Property Litigation Eastleigh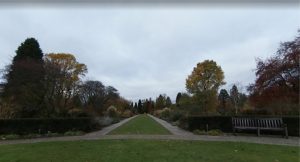 At David Ebert our Property Litigation solicitors understand that property has become an essential part of our lives for all types of people. Whether you are an individual or a business owner our expert solicitors in Eastleigh can help you with a range Property Litigation matters.
Boundary disputes are all too common in Eastleigh, that's why our Property Litigation lawyers know how to deal with a variety of cases and use their expert negotiation skills to resolve an array of disputes. Whether you are a landlord or a tenant our specialist solicitors at David Ebert provide the service you require.
You may disagree with your neighbour about building plans, the use of a common pathway, car parking spaces, the position of the boundary between properties, etc.  
Maybe you share ownership of a property with someone and are in dispute about your interests. Whatever the situation, our expert solicitors can help.
Our Property Litigation solicitors at David Ebert deal with both commercial and residential properties in Eastleigh. We will look at the facts and use our expertise to advise on the possibility of negotiation, however, if this is not the case and it needs to proceed further, our highly trained solicitors will provide high-quality, consistent representation and always keep your best interest in mind at all times.
For our clients in Eastleigh who would like to speak to one of our specialist Property Litigation solicitors, our office is located just 30 minutes from Eastleigh station.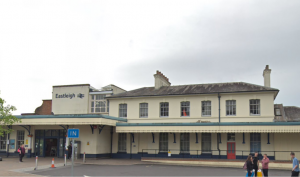 If you are looking for a different Property Litigation service in Eastleigh here are our other key areas of practice:
Breaches of contract;

Commercial, residential and mixed-use schemes;

Compensation claims;

Construction disputes;

Development disputes;

Dilapidations claims;

Insolvencies;

Landlord and Tenant Act 1954;

Landlord and tenant issues including rent arrears, forfeiture and lease renewals;

Party wall disputes;

Possession of land claims;

Professional negligence;

Repossessions;

Rights of light claims;

Service charge disputes.
To find out more about our Property Litigation services in Southampton, contact us on 023 8047 7625 or email us at info@davidebert.co.uk